Body Sculpting Specialist
A New You Aesthetics offers residents in Temecula, California and surrounding communities the latest and most effective non-invasive body sculpting techniques available in medical aesthetics.

Contact our office today to schedule your appointment.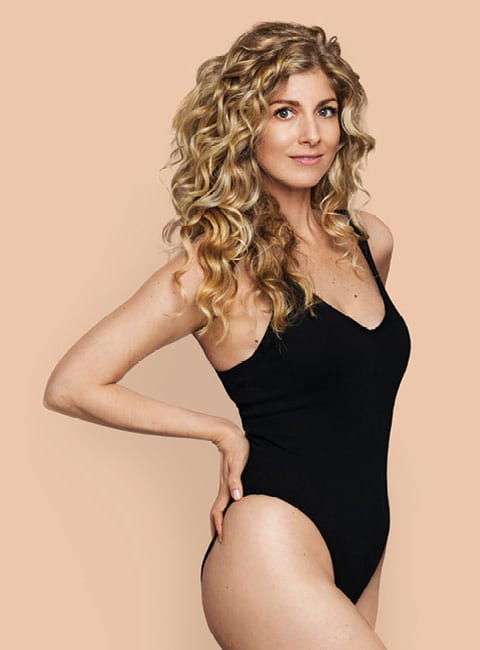 Book Your Complimentary Consultation
What's body sculpting?

Body sculpting, sometimes called body contouring, is a cosmetic procedure that removes pockets of fat from the belly, thighs, hips, and other areas. Considered an alternative to surgery, liposuction was introduced in the late 1970s as a minimally invasive form of body sculpting. Since then, researchers and physicians have worked to improve body sculpting techniques. Today's treatments provide better outcomes with minimal pain or soreness and decreased recovery times. As a result, doctors may be able to reduce your double chin or dissolve that stubborn baby fat during a relatively quick office visit.

What treatment methods are available for body sculpting?

Body sculpting methods include:

Liposuction - For this body sculpting method, a surgeon makes an incision near the area of concern. He then inserts a hollow tube under the skin and uses a powerful vacuum to break up and remove the offending fat. Liposuction is generally performed under general anesthesia and may require an overnight hospital stay. It causes significant bruising and inflammation in the treated area. Results may not be noticeable for 4 weeks or more after the procedure.

Laser lipo - Usually performed in an outpatient setting, laser lipo combines liposuction with low-energy laser waves to liquefy the fat before it's suctioned from the body. The laser helps firm the skin in the treatment area by stimulating collagen production. This action reduces the risk of sagging skin sometimes noted after traditional liposuction. Individuals who have laser lipo may need to wear compression bandages for 3-4 weeks following the procedure.

KYBELLA® - Delivered by injection, KYBELLA is a prescription medication used to destroy fat cells under the chin. You may need several treatments to notice the full effect. Possible side effects include mild swelling and numbness under the chin for a few days after the treatment.