Nalan Narine, MD is a board certified physician who serves residents living in the Temecula, California area.

At A New You Aesthetics, Dr. Narine and his staff offer Juvederm and other injectables to patients who are looking for facial rejuvenation and restoration.

Local residents are encouraged to visit the facility to have all of their questions concerning injectables and facial rejuvenation answered by a professional aesthetics consultant. Dr. Narine uses injectables as part of a complete treatment plan to restore and rejuvenate youthful looking skin.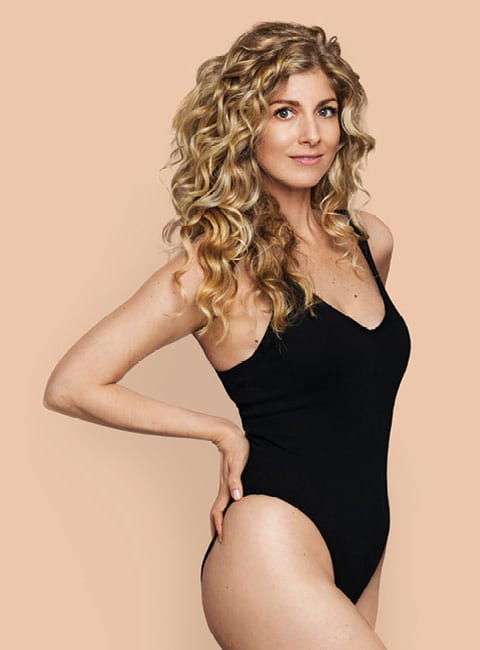 Book Your Complimentary Consultation
Since gaining FDA-approval in 2006, Juvederm has become one of the most well-known and trusted dermal fillers around the globe.
Restylane dermal fillers offer a safe, effective, and non-surgical way to restore natural contours and add volume where you need it most.
How Do Dermal Fillers Work?

Dermal fillers do not work the same way as a Botox treatment.

Dermal fillers are injectables that stimulate the production of fibers within the skin that creates a firm foundation of support. Collagen and elastin are stiff fibers that provide support to tissues within the body.

As a person ages, the amount of collagen and elastin produced by the body diminishes dramatically. Dermal fillers kickstart the process, increasing their production. This results in firmer, toned tissues that restore smoothness to the skin, and eliminates lines, wrinkles, and creases.

The use of collagen helps reduce the sagging skin around the eyes and reduces the appearance of wrinkles around the nose, mouth, and along the forehead.

Some people are surprised to learn that many signs of aging, including wrinkles, folds, and skin laxity, are the result of age-related volume loss.

While these issues can add years to your appearance and negatively affect your self-confidence, dermal fillers offer a safe, effective, and nonsurgical solution.

Continue reading to learn all about dermal fillers, including the different types of fillers, treatment benefits, longevity of results, and what patients can expect should they decide to undergo treatment.

Here's everything you need to know about dermal fillers.

What Are Dermal Fillers?

Dermal fillers are gel-based injectable products that are designed to restore facial volume, smooth wrinkles and lines, enhance facial features, and counteract signs of aging.

They are well-suited to women and men who want to rejuvenate their skin and improve their appearance, but aren't interested in undergoing surgery or an invasive procedure with downtime.

What Concerns Can Dermal Fillers Address?

Most people recognize dermal fillers for their ability to fill-in facial wrinkles and lines.

However, they are far more versatile than that and can safely and effectively address a wide-range of cosmetic concerns, including:

Temple hollows
Under eye circles
Sunken cheeks
Midface sagging
Jowls
Thinning lips
Vertical lip lines
Nasolabial folds (lines that extend from the side of the nose to the corners of the mouth)
Marionette lines (lines that extend from the corners of the mouth to the chin)
Age-related volume loss on the backs of hands
Facial symmetry and contours

What Are the Different Types of Dermal Fillers?

Hyaluronic Acid Dermal Fillers

Hyaluronic acid is a naturally-occurring sugar molecule that is found in skin and joints. It is extremely hydrophilic and has the ability to easily attract and bind to water.

As such, when a hyaluronic acid gel is injected beneath the skin, it provides instant plumping and hydrating effects.

Depending on their formulation, most hyaluronic acid fillers provide results that last for six-to-18 months.

FDA-approved hyaluronic acid fillers to consider include:

Restylane family of dermal fillers (Restylane, Restylane Lyft, Restylane Silk, Restylane Refyne, and Restylane Defyne)
Juvederm family of dermal fillers (Juvederm Ultra, Juvederm Ultra Plus, Juvederm Voluma, Juvederm Volbella, and Juvederm Vollure)
Belotero

Calcium Hydroxylapatite Dermal Fillers

Radiesse is an FDA-approved filler comprised of calcium hydroxylapatite particles that are suspended in a smooth gel.

This composition is more viscous than most hyaluronic acid fillers, making it ideal for deeper lines and wrinkles.

What's more, calcium hydroxylapatite fillers induce an inflammatory response upon injection. This aids in the formation of new collagen and strengthens skin foundation, for long-lasting results.

Poly-L-lactic Acid Dermal Fillers

Sculptra Aesthetic is an FDA-approved poly-L-lactic acid dermal filler that is biocompatible and biodegradable.

Like Radiesse, it is a collagen stimulator and corrects moderate to severe lines by building natural collagen around the injected product. This capability provides facial rejuvenation for two years or longer.

How Can I Find the Best Filler Injector Near Me?

Your choice of injector is critical to the success and safety of your filler treatment. So, it's imperative that you carefully research providers and insist on a skilled and experienced injector. 

Qualifications to look for include: In-depth knowledge of facial anatomy, an aesthetic eye, and precise technique.

You can start by searching board-certified dermatologists and plastic surgeons in your area that specialize in cosmetic treatments and injectables.

It's also a good idea to schedule and in-person consultation with several providers and look at plenty before and after photos of their work.

Which Dermal Filler Is Right for Me?

With so many options, it's not uncommon for patients to wonder: Which dermal filler is right for me?

In order to answer this question, individuals need to understand that filler formulations vary in terms of main ingredient, texture, density, and injection depth.

As such, your choice of filler will greatly depend on the product's capabilities, your specific concerns, and intended treatment area.

What Can Patients Expect from a Filler Treatment?

The dermal filler process starts with a comprehensive consultation. At this initial meeting, your injector will inquire about your concerns and your medical history.

You should be prepared to answer questions about any skin or neurological conditions, known allergies, and current medications.

Based on this information, your injector will recommend the most appropriate type of filler, number of syringes, and injection sites.

Before the actual procedure begins, your skin will be cleansed and a topical or local anesthetic may be applied to the treatment area.

Then, Dr. Narine will precisely inject the filler product beneath the skin until desired effects are achieved.

Treatment time is usually 30-45 minutes.

Are Filler Results Permanent? Can They Be Reversed?

While dermal filler results are often immediate and progressive, they are also temporary. Accordingly, patients will need ongoing injections to maintain filler effects.

In the event that you are unhappy with your hyaluronic acid filler results, an enzyme called hyaluronidase can be injected to fully or partially dissolve the filler.

This reversal cannot be applied to collagen stimulators like Radiesse and Sculptra.

How Long Do Dermal Filler Results Last?

Dermal filler longevity depends on several factors, including product used, treatment area, patient's metabolic rate, and injector expertise and technique.

That being said, fillers can last anywhere from six-to-18 months. Denser and deeper products, such as Juvederm Voluma, Radiesse, and Sculptra, tend to produce longer-lasting results.

Get Started with Dermal Fillers Today