Lip Filler in Temecula
Lip filler is a popular type of dermal filler treatment that's used to augment the lips, an important feature on everyone's face.
Minimally invasive injectables, they allow patients to address aesthetic concerns without undergoing invasive procedures like lip lifts or fat transfers.
There are many types of dermal fillers available for the purpose of lip augmentation, however fillers with a synthetic hyaluronic acid (HA) base, like Restylane and Juvéderm, are the most preferred by both patients and aesthetic injectors.
Hyaluronic acid is a naturally occurring substance that the body makes to keep your skin looking plump, hydrated, and healthy, which is why it's become such a favorite for lip fillers specifically.
The consistency of HA-based fillers is a smooth gel, which helps to make lips look soft and juicy instead of bumpy and fake.
Why Choose Lip Filler for the Perfect Pucker?
Although lip fillers are commonly associated with making the lips look fuller, they're actually far more versatile than that.
They can help you to smooth the appearance of lip lines and wrinkles around the mouth, fix asymmetry relating to the size and / or shape of your lips, and restore your lips to the previous size they were before age-related volume loss.
Lip filler is excellent at enhancing the size of your lips as well if you find that you're dissatisfied with the size of your lips for any reason. Ultimately, these beloved injectables are a great way to safely enhance your lips without surgery.
A benefit of hyaluronic acid fillers specifically is that they can be dissolved or corrected with an enzyme called hyaluronidase. This means if you don't like your results or want to adjust them, it's entirely possible to do so.
Can Lip Filler Be Used on All Skin Types / Skin Tones?
Lip filler is safe for all skin tones and types and can be personalized to fit anyone's aesthetic goals.
If you're concerned with receiving optimal treatment for your skin type or tone, then make sure to work with a dermal filler provider who's experienced with treating patients similar to you.
What Does Lip Filler Feel Like?
The lips are a sensitive, vascular part of the face, so your injector will more than likely apply a topical anesthetic to your lips before the injection process. Some patients may not find this necessary, as the needle used to inject filler is rather thin.
Once your lips are numbed, you'll feel a pinching or pricking sensation as the needle enters, then a sense of pressure as the filler enters. So, it's a little uncomfortable but certainly tolerable.
When Will I See Lip Filler Results?
You'll notice a significant difference in your lips right away as dermal fillers instantly offer volume and improvement in the treatment area.
Swelling and similar side effects may temporarily alter their appearance, however this resolves itself in a week or less, so don't judge your lip filler results until then.
How Long Do Lip Filler Results Last?
The type and brand of lip filler used and your metabolism are ultimately what determines how long your results last. Dermal fillers are gradually broken down by your body, which means having a higher metabolic rate will diminish your lip fillers sooner.
Duration of results varies anywhere from six to 18 months. Have a talk with your injector about how long your particular lip filler will last and schedule touch-up appointments accordingly.
How Many Times Can You Get Lip Filler Injections, and How Many Treatments Are Needed for Sensational Results?
Only one lip filler treatment is needed to see results. How often you receive maintenance treatments is unique to you.
If you opt for a small amount of filler and decide you want more, you can receive lip filler injections again until you're satisfied with the appearance of your lips.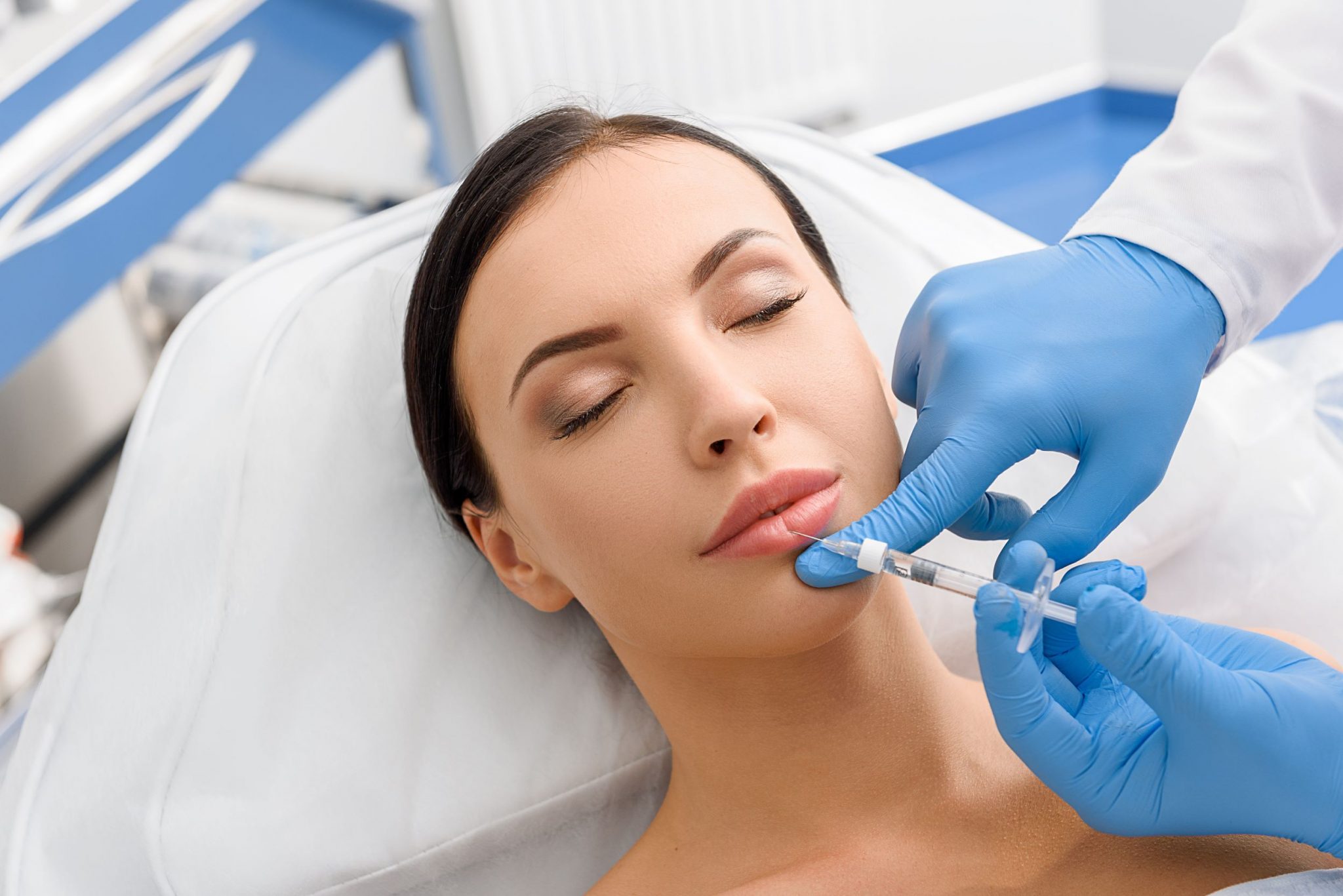 How Long Does Treatment Take?
Treatment can be completed in as little as 30 minutes. The longest part is really just waiting for your numbing cream to take effect.
Most patients are in and out of their lip filler appointment in less than an hour.
How Long Is the Recovery After Lip Filler?
Downtime isn't necessary after lip fillers and recovery is brief. Be sure to not rub, massage, or put pressure on your lips for at least four hours after your appointment. Avoid strenuous activities and alcohol for at least 24 hours.
What Are the Side Effects of Lip Filler?
Side effects are typically mild and temporary. It's not unusual to experience swelling, pinpoint bleeding, bruising, redness, and / or tenderness.
These symptoms usually resolve on their own within a week. Complications like infection are rare and your risk can be reduced by only choosing a highly skilled, qualified practitioner for cosmetic injections.
Am I a Good Candidate for Lip Filler?
Almost everyone is a suitable candidate for lip fillers, provided they're in good health, have realistic goals and expectations about the outcome, and are over the age of 21.
Lip filler can trigger or worsen cold sores in patients who are prone to them, so keep that in mind. If you have an active oral infection or are pregnant, lip fillers should be avoided for the time being.
Where Is the Best Place to Get Lip Filler in Temecula?
Ready to love your lips and boost your confidence? A New You Aesthetics is here to help! Contact us at 951-972-8911 to schedule your complimentary consultation, and don't forget to check out our cosmetic specials for amazing deals on lip filler services!