Nalan Narine, MD is a board certified physician who serves residents living in the Temecula, California area.

Since gaining FDA-approval in 2006, Juvederm has become one of the most well-known and trusted dermal fillers around the globe. It's even Kylie Jenner's injectable of choice for plumping her famous pout.

But Juvederm's capabilities extend far beyond lip augmentation. In fact, the hyaluronic acid filler can treat wrinkles, contour cheeks, fill-in hollows, soften lines and folds, and restore youthful fullness to the face.

Here's everything you need to know about Juvederm, including the different types of fillers and how they work.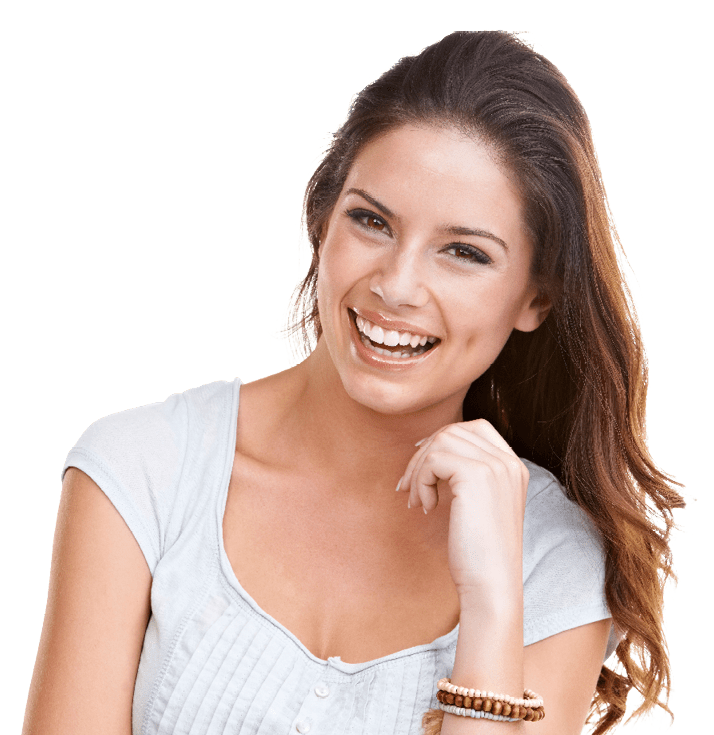 Book Your Complimentary Consultation
Dermal fillers do not work the same way as a Botox treatment. Dermal fillers are injectables that stimulate the production of fibers within the skin that creates a firm foundation of support. Collagen and elastin are stiff fibers that provide support to tissues within the body.
Botox is an FDA-approved injectable treatment that's designed to temporarily relax targeted facial muscles and smooth expression lines.
What Is Juvederm?

Juvederm is an FDA-approved injectable treatment that can smooth lines, wrinkles, and folds, without surgery, incisions, or downtime.

The dermal filler also has the ability to plump lips, contour cheeks, and eliminate vertical lip lines.

How Does Juvederm Work?

The main ingredient in Juvederm is hyaluronic acid, which is a sugar molecule that's naturally found in skin and joints.

When injected into soft tissue, hyaluronic acid holds water and instantly plumps and moisturizes skin. In doing so, Juvederm readily fills-in deficits, smooths folds, augments lip shape and fullness, rejuvenates sagging cheeks, and erases under eye circles.

What Are the Different Types of Juvederm Fillers?

Each Juvederm filler has a slightly different formulation in order to address specific issues and areas of concerns.

Juvederm XC is designed to correct moderate to severe wrinkles and lines for a more refreshed and youthful appearance. It can also add volume, definition, and hydration to lips.

Juvederm Ultra XC is an excellent option for patients seeking lip augmentation, with smooth, soft, and natural-looking results.

Juvederm Voluma XC is intended to add volume to the midface and cheeks and restore natural contours.

Juvederm Volbella XC has a thin and light composition that's ideal for subtly plumping and enhancing lips. It is also indicated for the treatment of perioral lines, also known as smoker's lines.

Juvederm Vollure XC is a more robust hyaluronic acid filler and smooths fine lines, wrinkles, and nasolabial folds. Results last for 12-18 months.

Get Started with Juvederm

If you are considering Juvederm dermal fillers, please call our office today to schedule a comprehensive consultation with one of our highly skilled and talented injectors.
Like many women and men, you may have noticed that your cheeks have fallen and become flatter over time.

Fortunately, Juvederm Voluma XC is an FDA-approved dermal filler that infuses cheeks with hyaluronic acid to immediately revitalize skin and restore youthful fullness.

Continue reading to learn all about Juvederm and how it can rejuvenate your cheeks without surgery or downtime.
Voluma is a non-invasive injectable treatment designed to lift, plump, fill, and firm sagging or sunken cheeks.
It is the only hyaluronic acid dermal filler that's FDA-approved for added volume to the cheek area.
Juvederm Voluma XC replenishes the hyaluronic acid that's been lost to the natural-aging process.
Hyaluronic acid is a sugar molecule, that's naturally produced by the body and exists between cells.
Not only does it help skin look firm and supple, it can also hold up to 1000 times its weight in water.
When Voluma is injected into the cheeks, its hyaluronic acid gel provides instant volumizing and hydrating effects.
What Can Patients Expect from a Voluma Treatment?

Voluma is administered in the comfort of our office and takes just 20 minutes, with zero-downtime.

During the treatment, Voluma is precisely injected into the cheek area with an ultra-thin needle.

Because the product contains lidocaine, patients usually don't feel much more than pressure and a slight pricking sensation.

Immediately after, patients will be pleased to look in the mirror and see that their skin is smoother and radiant. Cheeks will have regained their youthful fullness and appear firmer and lifted.

How Long Do Voluma Benefits Last?

In the hands of a leading injector like Dr. Narine, women and men can enjoy Juvederm Voluma results for up to 2 years.

At this time, maintenance injections are recommended to preserve treatment benefits.

Schedule a Voluma Consultation Today

If you are considering facial rejuvenation with Voluma, please call our office today to schedule a consultation with Dr. Narine.