Laser Skin Resurfacing Specialist
If you want to improve the way your skin looks and feels, but don't want the complications and downtime of surgery, consider laser skin resurfacing.

Dr. Nalan Narine uses the ICON™ nonablative fractional laser to enhance your complexion. Residents of Temecula, California, can contact her by making an appointment at A New You Aesthetics or by requesting an appointment online.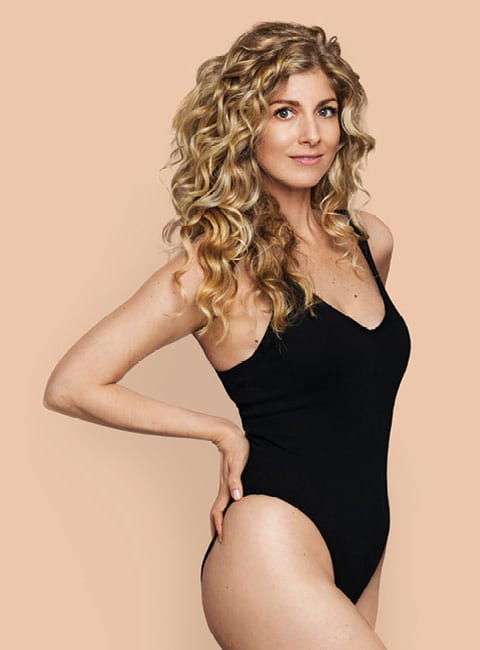 Book Your Complimentary Consultation
Laser Skin Resurfacing Q & A
What is skin resurfacing?

Skin resurfacing improves the texture and tone of your skin by addressing any number of "flaws." The targeted energy of the ICON laser penetrates the surface layer of your skin to stimulate the deeper layers of the dermis and create new, healthy tissue, which replaces older, scarred, and wrinkled skin.

The heat energy of the laser encourages your body to produce more collagen, a compound in your skin that gives it strength and vitality. After ICON laser skin resurfacing, you end up with a healthier, more youthful look.

What types of issues can skin resurfacing address?

Skin resurfacing is effective on discoloration, lines, and scars. It specifically can treat:

Surgical and/or acne scars
Stretch marks
Sun damage
Skin tone and texture irregularities
Age spots and wrinkles

Results vary depending on your skin type and the issue being treated. Dr. Narine can help you set your expectations.

Who is a candidate for skin resurfacing?

Anyone seeking an improvement in their skin's appearance, but not wanting the serious downtime and recovery associated with aggressive ablative lasers or surgery can gain a benefit from skin resurfacing with the ICON laser. The ICON laser can work on all skin types, regardless of whether it's dark or very light. As a nonablative laser, the ICON is less likely to result in permanent lightening of your skin, too. Men and women of any age benefit.

What can I expect at a session?

Most skin resurfacing sessions using the ICON laser last 60 minutes or less. As a nonablative laser, the procedure is noninvasive and doesn't affect the top layer of your skin. You'll experience minimal redness, swelling, and recovery time following resurfacing with the ICON laser. As a fractional laser, the ICON targets very precise areas, too.

How many sessions do I need?

The number of sessions you need depends on the exact issue you're treating, your skin type, and the size of the area being treated. You can treat multiple issues at once, or have successive treatments to address each area individually. Most people see benefits after one treatment but get optimal results after three to five sessions.

*Individual results may vary.