Nalan Narine, MD is a board certified physician who serves residents living in the Temecula, California area.

Five years ago, most men couldn't imagine themselves undergoing a cosmetic treatment like Botox.

However, as stigma surrounding cosmetic procedures fades away, an increasing number of guys are seeing Botox in a new light and seeking the injectable for prevention, correction, and enhancement.

Even rugged sports stars like Deion Sanders are embracing the benefits of Botox and openly sharing their experiences.

As a Botox spokesman, Sanders revealed that he started injections at the age of 50 when he noticed lines between his brows and around his eyes that were making him look older and not "Primetime."

He is now encouraging other men to talk to their physicians about Botox and consider treatment if it will help them feel more confident about their appearance.

Continue reading to learn all about Botox for men in Temecula, California, including what guys can expect should they decide to undergo injections.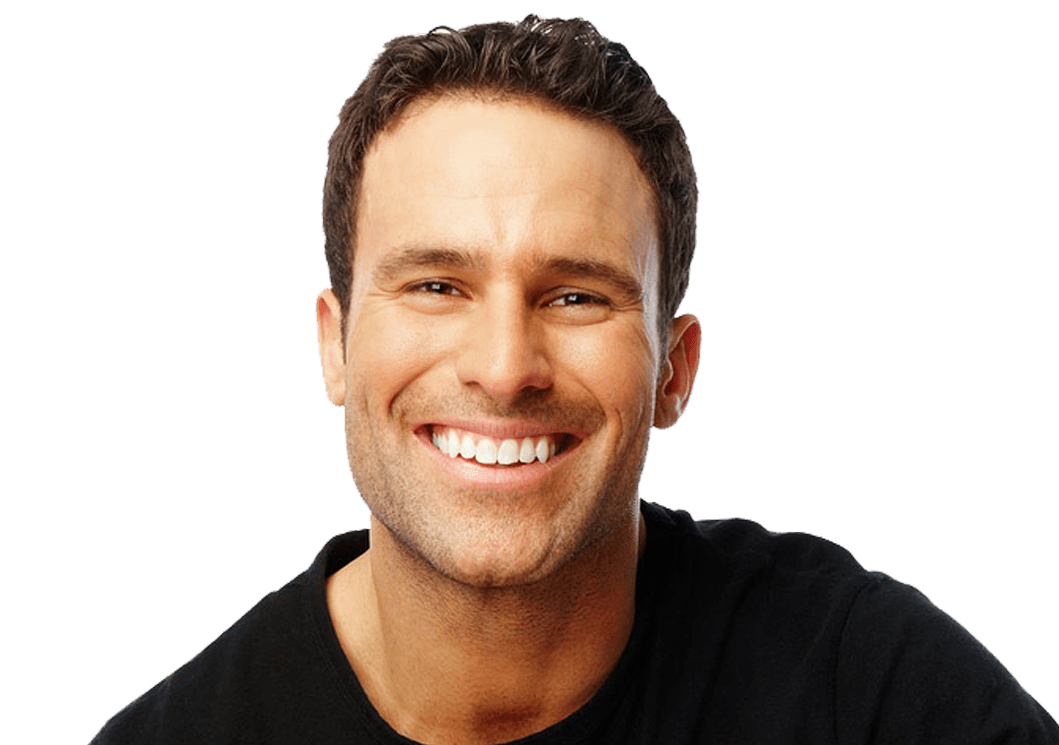 Book Your Complimentary Consultation
Dermal fillers do not work the same way as a Botox treatment. Dermal fillers are injectables that stimulate the production of fibers within the skin that creates a firm foundation of support.
Why Is Botox for Men on the Rise?

There are a number of reasons that Botox for men is on the rise. To start, more and more guys are learning about the benefits of an anti-aging regimen and are incorporating Botox injections into their grooming routine.

Younger men in their 20s and 30s have greater access to information about cosmetic treatments, like Botox, than previous generations. Consequently, many of them realize that addressing dynamic wrinkles now, will stop them from deepening and becoming static later.

Older men who are in a period of personal or professional transition are being introduced to Botox as a way to soften frown lines and crow's feet and achieve a more youthful and refreshed appearance.
What Are Some of the Reasons that Men Undergo Botox Injections?

Reasons for seeking Botox for men can vary from patient to patient.

However, a majority of guys are turning to neurotoxin treatments for prevention, facial rejuvenation, and addressing specific signs of aging, including:

Wrinkles around the eyes
Worry lines on the forehead
Frown lines between eyebrows
Jawline refinement and slimming
Chin dimpling

Additionally, Botox for hyperhidrosis is becoming an increasingly popular treatment among male patients, who want an effective and long-lasting solution to excessive underarm perspiration.
When Do Most Men Start Getting Botox?

The average age for a man to start getting Botox is 40 years old. For women, it is 30.
Is There an Ideal Age to Begin Treatment?

There isn't a "right" age or time for patients to begin Botox for men. In most cases, guys consider injections when they start to notice bothersome facial lines and feel as though they are looking older, tired, or angry and sending the wrong signals to others.

That being said, the benefits of preventative Botox are real and can help men keep wrinkles at bay and reduce the chance of needing more invasive treatments as they get older.
What Are the Most Common Botox Areas for Men?

Male patients are particularly concerned about crinkles around the corners of their eyes when they laugh or smile. These lines are commonly referred to as crow's feet.

Both women and men seek injections to smooth horizontal forehead lines, that are a hallmark sign of aging, and frown lines that can make the individual appear angry or stern.
Will Botox for Men Eliminate Rugged and Unique Features?

Some guys may be contemplating Botox for men, but fear that it will make them look artificial or unlike themselves.

If this sounds like you, you can rest assured that, in the hands of a skilled and experienced injector, Botox is meant to soften unwanted lines and provide subtle enhancement.

As such, injections should not leave your face frozen or take away your ability to animate.
What Can Guys Expect from the Procedure?

Most men find Botox to be an easy and comfortable process. It is performed in the comfort of our office, by board-certified dermatologist and leading injector Dr. Narine, and typically takes 20-30 minutes.

During the procedure, Dr. Narine will strategically inject small amounts of Botox into targeted facial muscles to achieve the most natural-looking results. While patients may experience a slight pricking sensation with injections, discomfort is minimal and quickly dissipates.

Post-procedure, guys are free to return to work and go about their day as they normally would. Botox will begin to take effect in 3-5 days, producing visible wrinkle relaxation and smoothing, that's expected to last 3-4 months.
Are Most Guys Happy with Their Botox Results?

Botox for men and women is the most popular cosmetic treatment in the world and has an extremely high rate of patient satisfaction. Guys appreciate the fact that the treatment is noninvasive and quick, has zero-downtime, and produces results within a matter of days.

Best of all, Botox helps men turn back the clock and look like younger and refreshed versions of themselves. So much so, that friends and family may comment that they look well-rested and relaxed, while completely unaware that the person had any type of cosmetic treatment.
Is There Still a Stigma Surrounding Botox for Men?

The stigma surrounding cosmetic procedures has significantly decreased over the past five years. This is especially true for nonsurgical and injectable treatments like Botox.

In fact, many guys now see Botox as a normal part of their self-care and believe it's no different than going to the gym to maintain or enhance their physique.
Considering Botox for Men?

If you are considering Botox for men, please call our office today to schedule a comprehensive consultation with board-certified dermatologist and leading injector Dr. Nalan Narine.