Nalan Narine, MD is a board certified physician who serves residents living in the Temecula, California area.

If you are looking for a safe, effective, and non-surgical way to counteract wrinkles, Jeuveau may be an excellent solution. Jeuveau is the newest FDA-approved neurotoxin to join Botox, Dysport, and Xeomin in the aesthetic space.

Continue reading to get to know Jeuveau!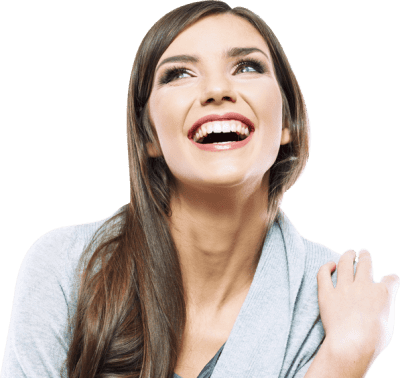 Book Your Complimentary Consultation
Dermal fillers do not work the same way as a Botox treatment. Dermal fillers are injectables that stimulate the production of fibers within the skin that creates a firm foundation of support.
Many women and men find themselves looking in the mirror each morning and assessing bothersome forehead lines, frown lines, and crow's feet. If this sounds like you, you may wish to consider Botox.
What Is Jeuveau?

Jeuveau is an FDA-approved neurotoxin that temporarily corrects glabellar lines (vertical lines between the eyebrows) when injected into targeted muscles.

It can also be used off-label to smooth other moderate to severe wrinkles, including forehead lines, crow's feet, and platysmal bands on the neck.
How Does Jeuveau Work?

Jeuveau works in the same way as other neuromodulators like Botox, Dysport, and Xeomin.

It is injected into overactive facial muscles in order to block communication between the nerve and targeted muscle.

In doing so, Jeuveau prevents muscle contraction and relaxes expression lines for three-to-four months.
What's the Difference Between Jeuveau and Botox?

Jeuveau and Botox are both neurotoxins designed to treat facial wrinkles and lines.

While they have a similar molecular structure, efficacy, and safety profile, they are manufactured by different companies (Evolus and Allergan) and in separate facilities.
What Can Patients Expect from a Jeuveau Treatment?

Jeuveau is a comfortable, in-office procedure that typically takes 15-30 minutes.

Prior to injections, ice may be applied to the treatment area, and patients will be asked to activate targeted muscles through facial expressions.

Then, Jeuveau is precisely administered, with an ultra-fine needle, as a series of small injections.
What Are the Benefits of Jeuveau?

Jeuveau offers women and men a nonsurgical, noninvasive, and zero-downtime antiaging treatment. The injectable produces safe, reliable, and effective outcomes and is virtually painless.

Jeuveau may also be a more affordable neurotoxin option for many patients. It is said to provide a 20-30 percent price reduction, compared to Botox.
How Long Does It Take for Jeuveau to Start Working?

Patients can begin seeing wrinkle reduction within three-to-five days of undergoing Jeuveau. They will be pleased to note that they look well-rested, younger, and more-refreshed, yet extremely natural.
How Long Do Jeuveau Results Last?

Jeuveau results last three-to-four months, which is the same duration as Botox and other neuromodulators.