Candela Exceed™
Medical Microneedling
The Candela Exceed™ medical microneedling device is the first dual-indicated, FDA-cleared medical microneedling system for the treatment.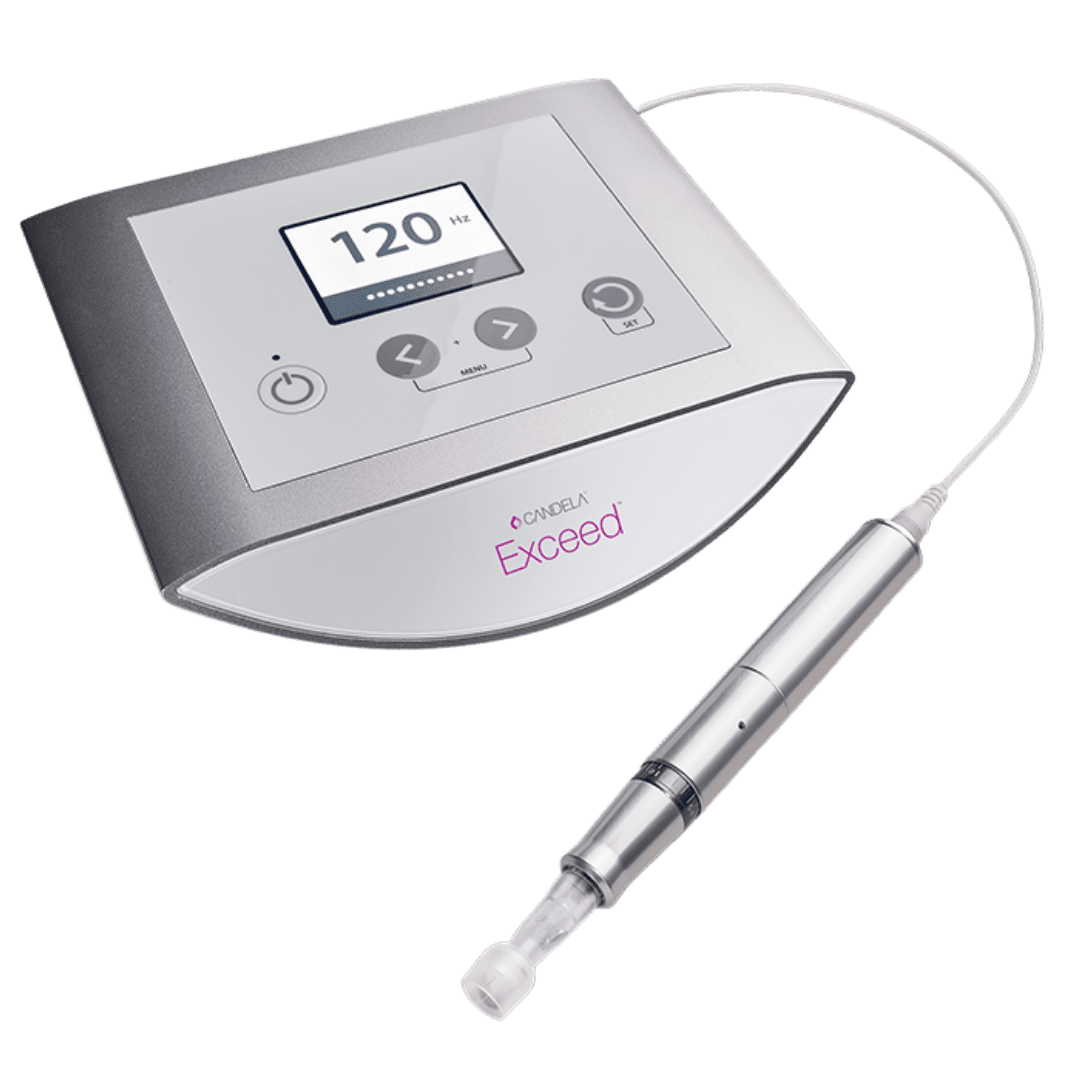 Book Your Complimentary Consultation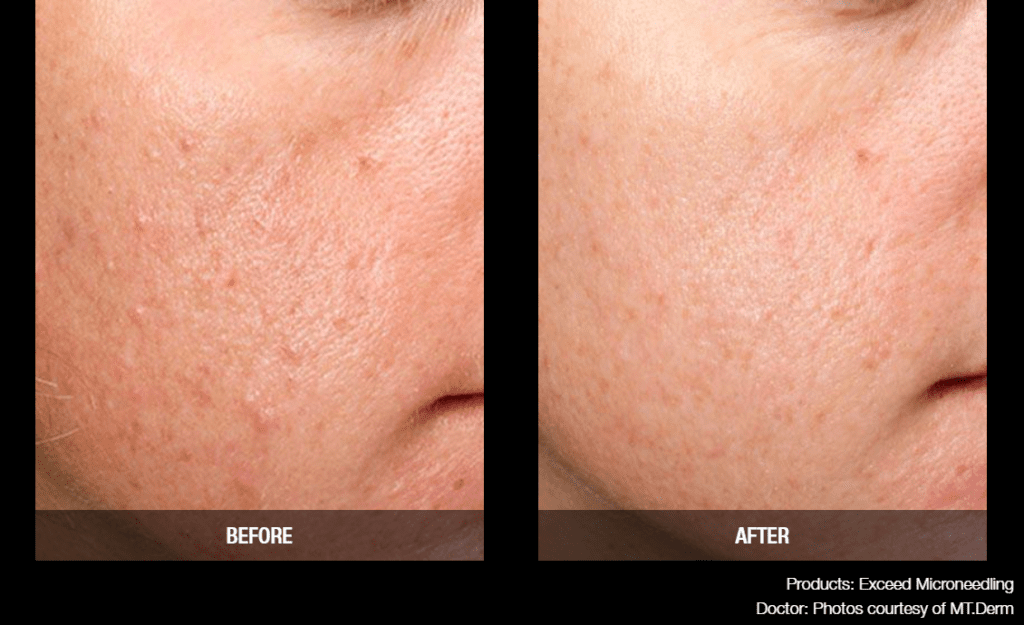 This innovation can help to address both facial wrinkles and facial acne scar reduction. The Exceed is the latest technology that's quickly replacing dermal rollers, microneedling pens, and other anti-aging methods in Califronia.
The micro needling system is powered by ultrasonic technology, this is a next level dimension in skin rejuvenation.
What Is Exceed Microneedling?
The primary objective is to protect the skin and minimize any epidermic trauma associated with microneedling.

The device is using six of the sharpest medical grade surgical stainless needles we reduce surface tension. Other devices may use more needles, which actually push the skin down lower into the dermis before they penetrating. 

This means that you are creating micro-tears through the stratum corneum (upper layer of the epidermis) causing un needed trauma leading to increased post-treatment downtime.