Stretch Mark Reduction Specialist in Temecula, California
It's perfectly understandable to want to minimize your stretch marks.

With Fotona's SP Dynamis laser system, it's easier than ever to rid of those "tiger stripes" using this state-of-the-art technique.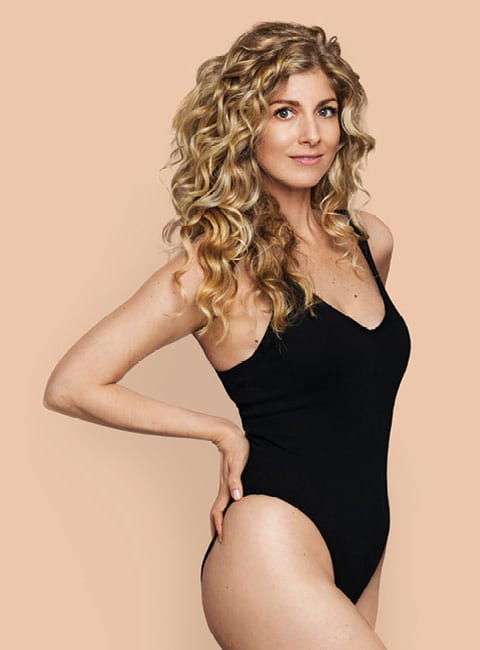 Book Your Complimentary Consultation
Stretch Mark Reduction Q & A
Why Choose Stretch Mark Reduction Laser Treatment?

Stretch marks can greatly affect your confidence, so it's no wonder why you would want to minimize their appearance.

It's time to ditch the overpriced creams that don't work and choose the Fotona SP Dynamis laser for safe, effective, quick treatment.

What Does Stretch Mark Reduction Feel Like?

You'll feel a heated tightening sensation as the laser penetrates deep into the skin, precisely targeting and minimizing stretch marks.

When Will I See Stretch Mark Reduction Results From the Dynamis Laser?

This depends on the depth and severity of your stretch marks. Some patients report seeing results after their first treatment, whereas others require more than one session to see a dramatic outcome.

While there's little to no downtime, your body will take the time to heal itself naturally and easily, producing beautiful, stripe-free results before you know it.

Am I a Good Candidate for Stretch Mark Reduction?

A safe, non-surgical treatment, the Fotona SP Dynamis laser system suits all skin types and can reduce even severe stretch marks.

As always, a consultation with your specialist will determine if this is the ideal method for you.

Where Should I Go for Non-Surgical Stretch Mark Reduction in Temecula?

A New You Aesthetics is a top of the line medical spa in Temecula, providing groundbreaking care, including cosmetic laser treatments.

Dr. Narine specializes in advanced laser technologies and, with such an excellent staff, you just know that you're in great hands.

Don't wait; give us a call today at 951-972-8911 and book your complimentary consultation for stretch mark reduction that works!

Ask about our current specials when you call!