Stretch Mark Reduction Specialist
Non-invasive treatment with the ICON™ laser at A New You Aesthetics can minimize the appearance of these stretch marks to smooth out your skin.

Pregnancy, rapid weight gain, or fast growth spurts can leave you with discolored, bands of skin with an irregular texture known as stretch marks. You may try to fight stretch marks with creams or exercise to no avail. Dr. Nalan Narine offers treatments to people who live in and around Temecula, California. Contact the office or or request an appointment online to learn more.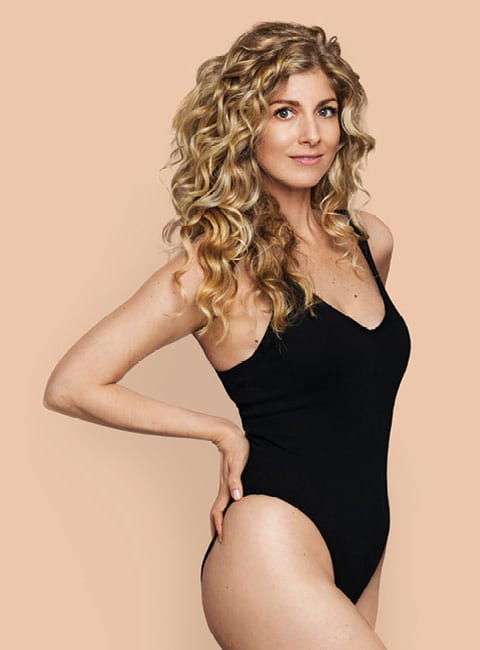 Book Your Complimentary Consultation
Stretch Mark Reduction Q & A
What causes stretch marks?

Stretch marks result when you experience a rapid stretching of your skin, such as during pregnancy or growth in puberty. In fact, about 90% of women develop stretch marks by the end of their pregnancy. Usually, they appear on your thighs, abdomen, flanks, hips, and/or breasts.

When your body grows slowly, your skin's connecting fibers accommodate and stretch. But, rapid growth makes these fibers overstretch and break. This makes it easy to see blood vessels that show through these tears, which is why they appear as red or purple at first.

What are the characteristics of stretch marks?

Stretch marks are stripes or streaks of skin that appear red or purple and glossy at first. Over time, they grow whitish or grey and look like scars. This change in color is due to blood vessels contracting so you instead see fat underneath the skin instead. Often, stretch marks have a slightly different texture than the rest of your skin.

Stretch marks aren't dangerous to your health, but they can affect your self-esteem.

How does laser treatment improve the appearance of stretch marks?

The energy of the ICON laser penetrates deep into the dermis to stimulate the development of newer, healthier skin. As a result, your skin looks clearer and smoother where the stretch marks exist. The laser treatments also minimize the discoloration of stretch marks. You should notice them become smaller and thinner, while the texture of your skin becomes more like normal.

How many treatments are necessary to effectively improve the look of stretch marks?

Most patients benefit from three to five sessions. If you have multiple areas affected by stretch marks, you can choose to treat them all in one session or break up treatments over the course of multiple sessions.

Do I need to take precautions after ICON treatment for stretch marks?

One of the benefits of using the ICON laser for stretch mark treatment is that you require very little downtime following. You may have some slight redness and swelling that dissipates within a day or two.

Does the ICON laser hurt?

Most people tolerate the ICON laser stretch mark treatments quite well. Dr. Narine explains what to expect during the session and may offer a numbing cream to be applied to the treatment areas.

*Individual results may vary.